Welcome to captain zipline
About Us
The first commercial zipline in colorado Captain Zipline has been operating since 2005 and are proud to own the title of the first commercial zipline in the state of Colorado. Contrary to the growing popularity of ziplines in tropical locations, we were the first to offer the exhilarating experience of flying over 200 foot, high-rising cliffs. Since opening, we have added Colorado's largest Aerial Challenge park, with 120 obstacles spread out among a variety of skill-leveled courses that can suit your whole family. Our vision for Captain Zipline extends further than any of the 100s of feet of zipline that we offer. In the coming years, we plan to expand and grow all of our tours with new courses, longer ziplines, new and shocking attractions, and a growing staff that aims to provide a personable and safe experience. Suspend your fear and join us at Captain Zipline.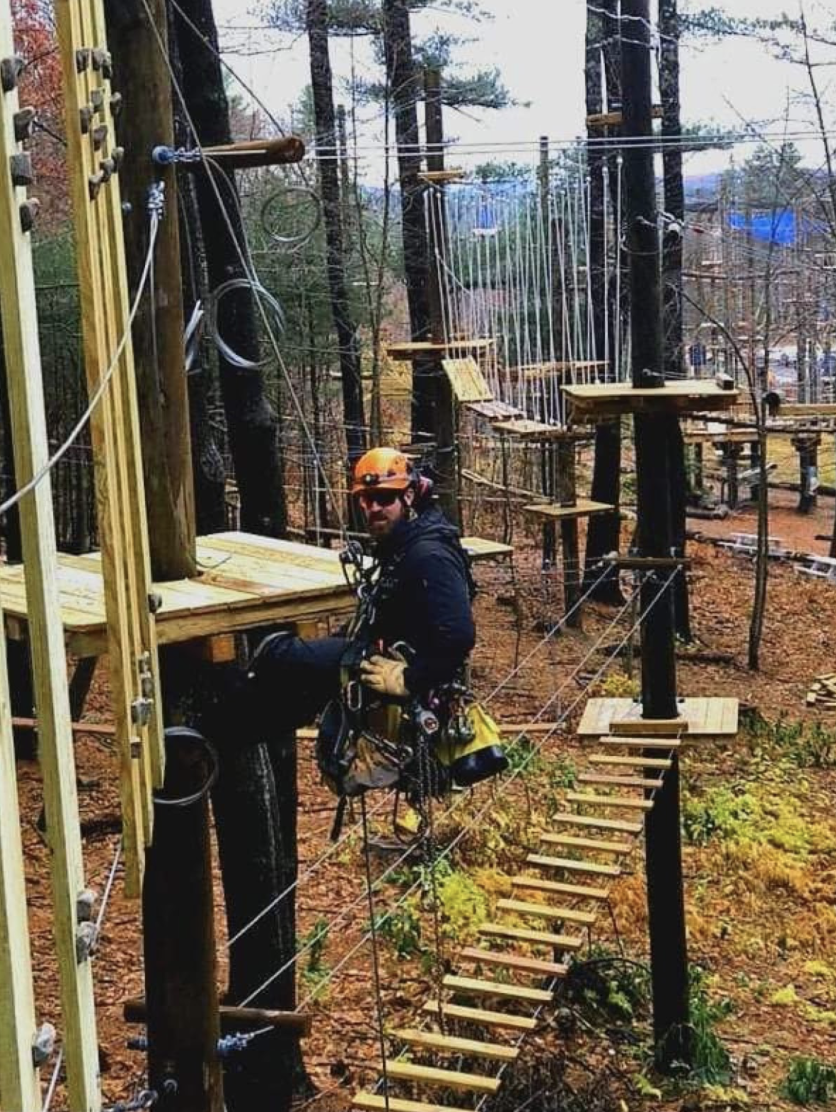 Meet Owner and Captain, Joshua Spomer 
Legend has it that Josh dropped out in the 3rd grade to become a zipline guide. That may be a tall-tale but it was around that age that Josh built his first zipline in his backyard and his experience and ability has only sky-rocketed since.  He has 10+ years of guiding at Captain Zipline and an equal amount of building experience in the industry. After constructing our very own Aerial Challenge Park, Josh traveled all over the United States building Ziplines & Aerial Parks with a world-renowned team. In his free time, Josh loves to trek through the wilderness, climb 14ers, and enjoy a campfire with friends. He is proud to have accomplished his life-long dream of owning and operating the best zipline company in Colorado!
Meet Owners and Captains, Stan and Diane Spomer

Diane is the glue that holds the operation together and keeps things running efficiently. She does a great job at covering the details while providing customer service for the overall operation. She brings many years of experience in both the public and private sector. In her free time, Diane loves to enjoy all of the outdoor adventures that Colorado has to offer, including biking, hiking, canoeing and camping.  Captain Zipline could not operate without Diane's hard work and determination.
Stan is our green thumb and overall handy-man on the grounds.  He has many years of experience in construction, plumbing and the customer service industry.    His sense of humor keeps everyone on their toes and his efforts are noticed around the property.  In his free time, Stan enjoys nature, fishing, sightseeing and camping. 
Choose Your own adventure
SEE WHAT OUR CLIENTS ARE SAYING…